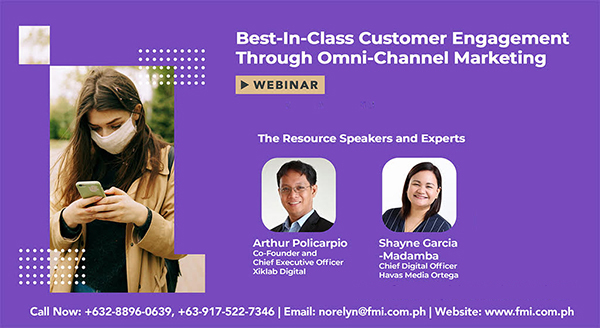 Introduction

More human communication leads to better business results. How do brands specifically implement their customer engagement at this time of the pandemic? What works and what are the best practices?

This webinar will share knowledge and fresh insights on effective ways to implement customer engagement and how to deploy omni-channel marketing.

Key Webinar Topics

1. Mastering Customer Engagement in an Increasingly Connected World

If a brand wants to understand how a customer engages with them, it needs to measure their behavior across many different digital platforms and channels— from email, mobile apps, websites, social media, and voice-based platforms.

How do brands engage customers? What are trends on changing customer behaviour? What are the channels for engagement? What are the metrics for effective customer engagement?

2. Omni-Channel Marketing: What You Need to Know

It is clear that using multiple messaging channels to reach customers has positive effects. There is a big difference in knowing cross-channel strategy and understanding omni-channel marketing that can boost engagement. How to implement effective omni-channel marketing?

Case studies on how brands successfully engages customers will be presented.

Who Should Attend

CMOs, Brand Marketers, Category Managers, Advertising Managers, Digital Marketers, Advertisers, Publishers, Media, Telcos, Content Providers, Bloggers, E-Commerce Entrepreneurs, Government, Academe, Digital Marketing Service Providers and those involved in digital marketing and advertising campaigns.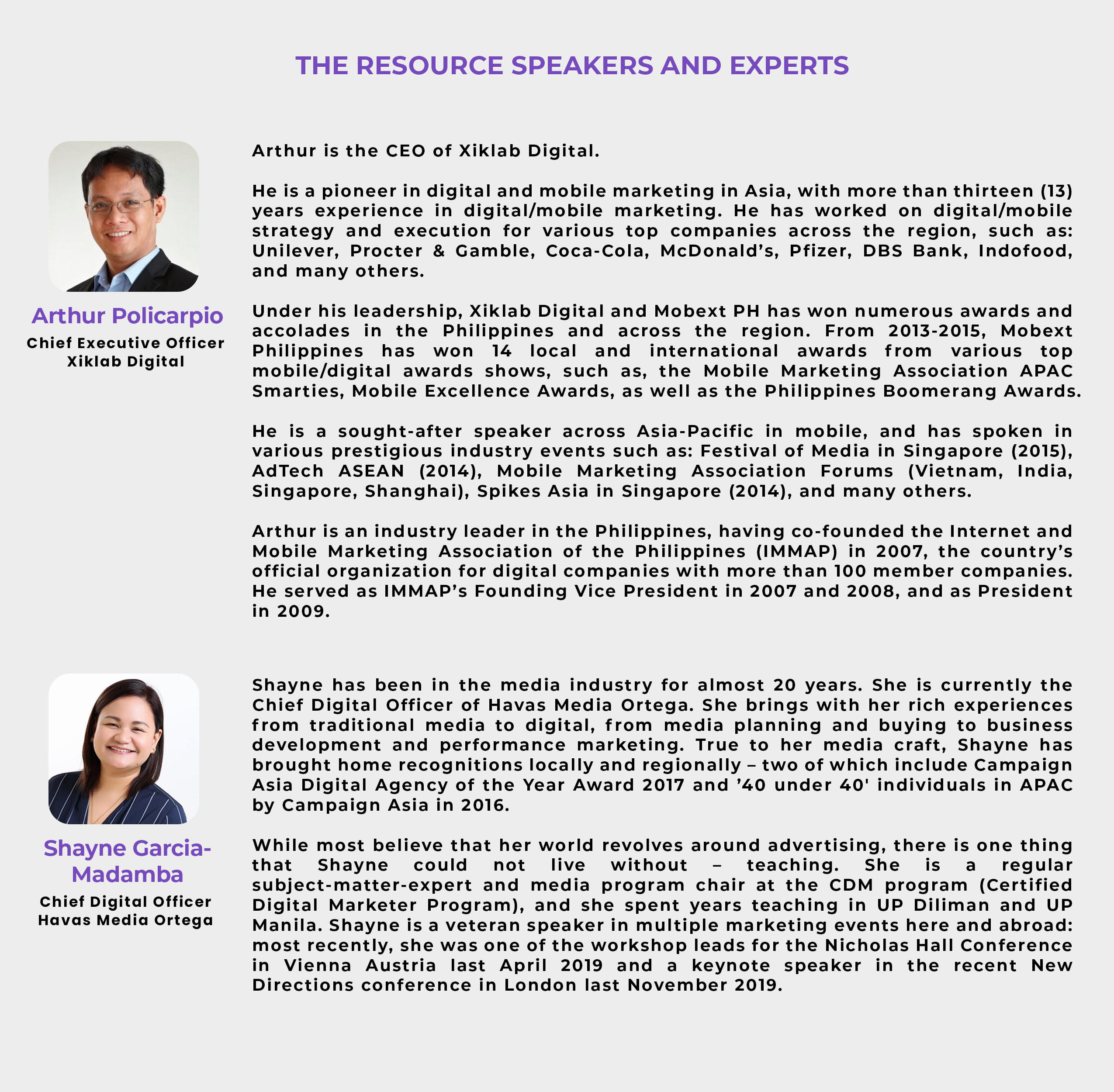 Registration Fee. Buy Now!

PHP 4,999 + VAT

Register Today!

https://fmi.com.ph/vid-on-demand/OMNI

For inquiries:

Call: +632-8896-0639, 0917-522-7346
Email: norelyn@fmi.com.ph
Visit Website: www.fmi.com.ph

Stay updated on all our learning events!
Follow the Fiera de Manila, Inc.
Facebook Page: https://www.facebook.com/fierademanila