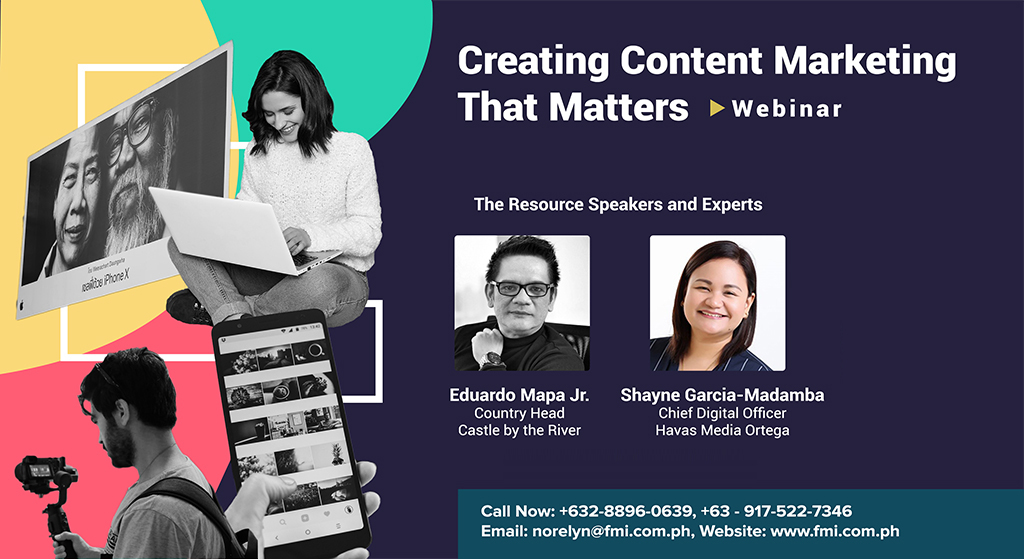 Creating Content Marketing That Matters Webinar
Learn More: https://www.fmi.com.ph/vid-on-demand/CM

Introduction

Content is power.

People and brands are telling stories every day.

The internet is crowded and noisy with promotions, infographics, flashing banners, memes, clickbait, subscription pop-ups, white paper, blogs, videos, vblogs and many more.
Brands are in the race daily to capture the attention of its audience and customers. Attention is at all-time premium.

Enter content marketing. Useful content should be at the core of your marketing.


'Content marketing is a strategic marketing approach focused on creating and distributing valuable, relevant, and consistent content to attract and retain a clearly defined audience — and, ultimately, to drive profitable customer action'- Content Marketing Institute
So, how do 
marketers
 and brands stand out in the noisy crowd of 
content
? What makes an effective storytelling narrative and 
content
marketing
 strategy to earn the interest and trust of their customers?
Are you are providing truly relevant and useful content to your prospects and customers to help them solve their issues?
Learn insights and effective guidelines on 
content
marketing
 from industry Experts.
Key Webinar Topics
1. The Art of Storytelling
- Development of story narratives
- Input data, design, and technology in story narratives
2. Effective Content Marketing Strategies
- Define your content mission/purpose
- Create a Style Guide
- Set your voice/tone and visuals/graphics
- Use of Emotions
- Educate your audience
- Scale content creation and distribution network
- Know SEO rules
3. Lessons Learned from Best Brands
Q&A follows after each presentations.
Who Should Attend
CMOs, Brand Marketers, Business Owners, Category Managers, Advertising Managers, Digital Directors, Digital Agencies, Publishers, Retailers, Media, Telcos, Content Creators, Bloggers, E-Commerce Entrepreneurs, Government, Academe, Digital Marketing Service Providers and those involved in digital marketing, business and entrepreneurship.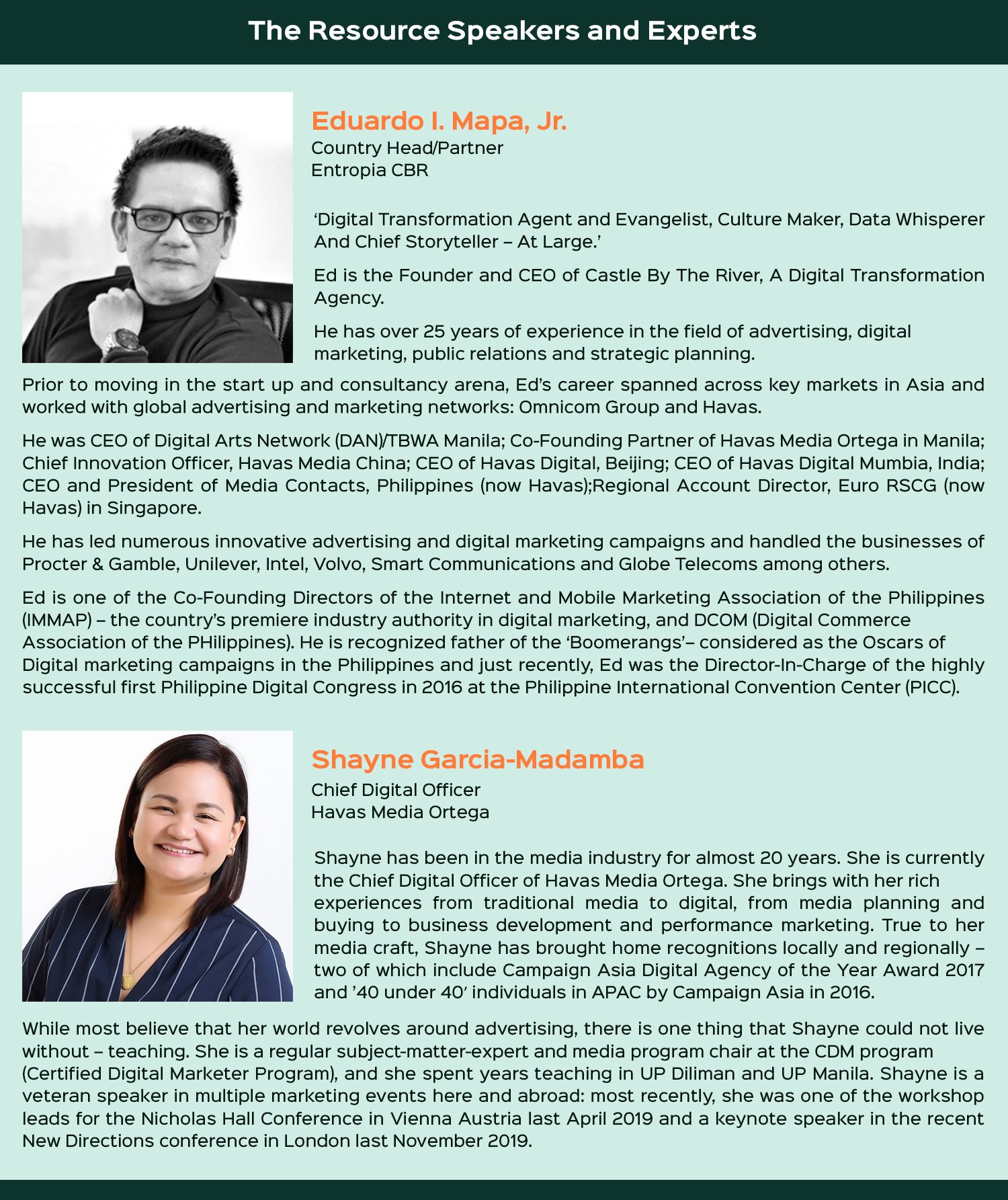 -----------------------------------------------------
CONFIDENTIALITY NOTICE: This e-mail message, including any attachments, is the property of
Fiera de Manila, Inc. and is solely for the use of the individual or entity intended to receive it. It may contain confidential and proprietary information, and any unauthorized review, use, disclosure or distribution is prohibited and may be unlawful. If you are not the intended recipient(s) or if you have received this message in error, please permanently delete it from your system, and contact the sender by reply e-mail. Thank you.