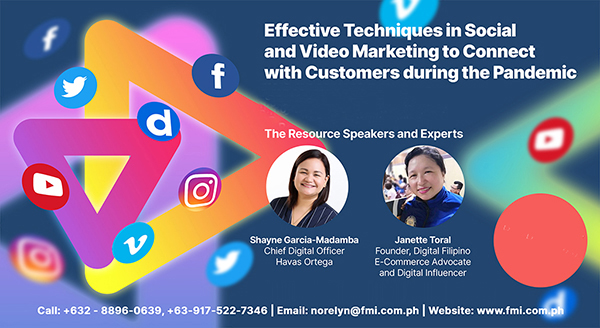 Effective Techniques in Social and Video Marketing to Connect with Customers 
during the Pandemic

via vid-on-demand

Learn More: https://fmi.com.ph/vid-on-demand/SV

Key Webinar Topics

1. How do businesses use social media to effectively
connect with customers?

2. Why businesses are using videos to connect with
customers? What are the effective techniques in video marketing?

Q&A follows after the presentations.

Who Should Attend

Retail Entrepreneurs, Franchise Business Owners, E-Commerce Merchants, Start-ups, CMOs, Brand Marketers, Social Media Marketers, Solopreneurs, Network Marketers, Corporate Marketers, Digital Directors, Content Providers, Digital Marketing Service Providers, Suppliers, Academe and those involved in digital marketing, E-Comerce, advertising who want to sell, market, and network with fellow marketers.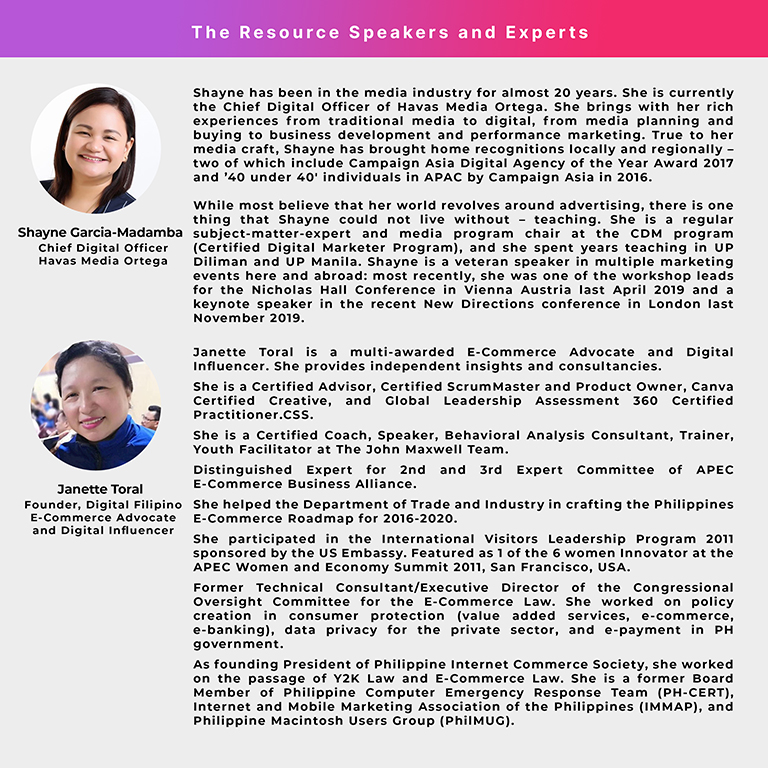 Registration Fee. Buy Now!

PHP 3,999 + VAT

Register Today!

https://fmi.com.ph/vid-on-demand/SV

For inquiries:

Call: +632-8896-0639, 0917-522-7346
email: norelyn@fmi.com.ph, www.fmi.com.ph