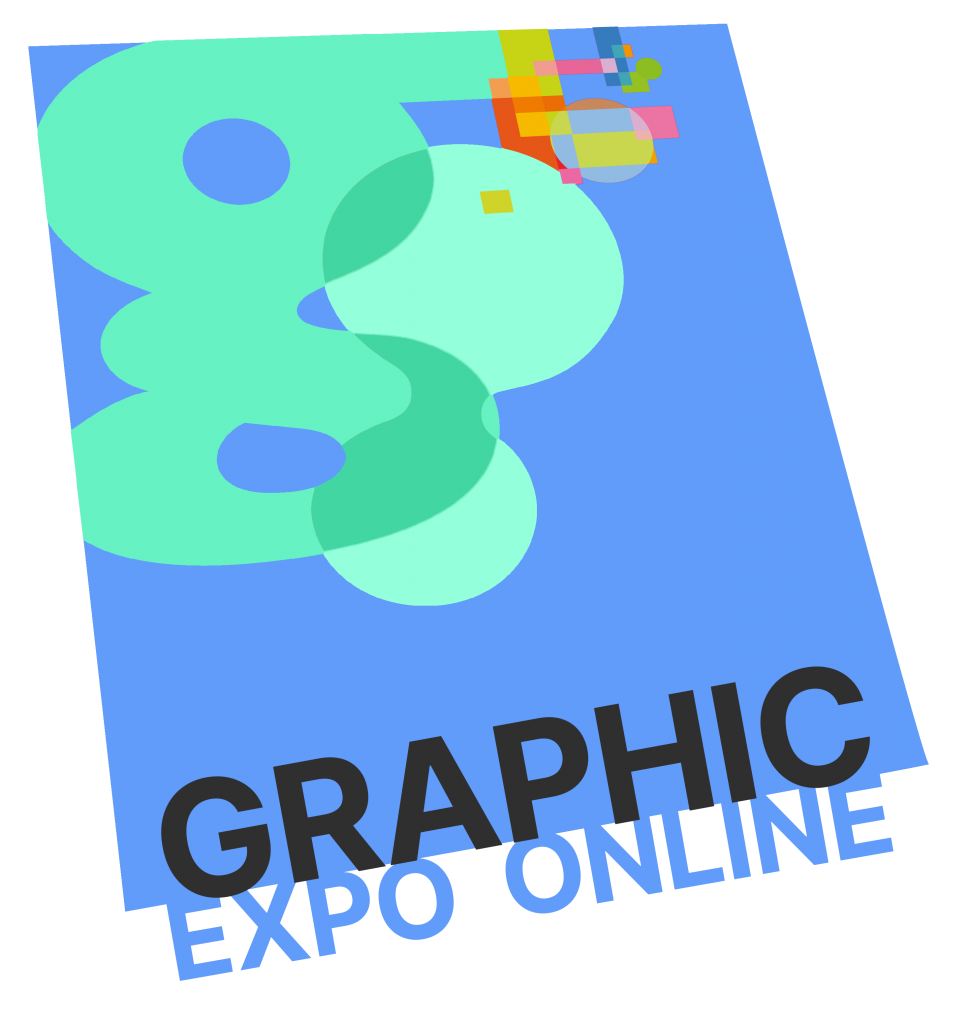 Graphic Expo Online
A Creative Imaging, Signs and Printing Virtual Exhibition

Uniprint
GF FORAB Bldg. 121 Kamuning Road
Quezon City, PH
+632 - 618-0284, +63 - 917-808-8000
sales@uniprint.ph
https://www.uniprint.ph/
Graphic Expo Online
A Creative Imaging, Signs and Printing Virtual Exhibition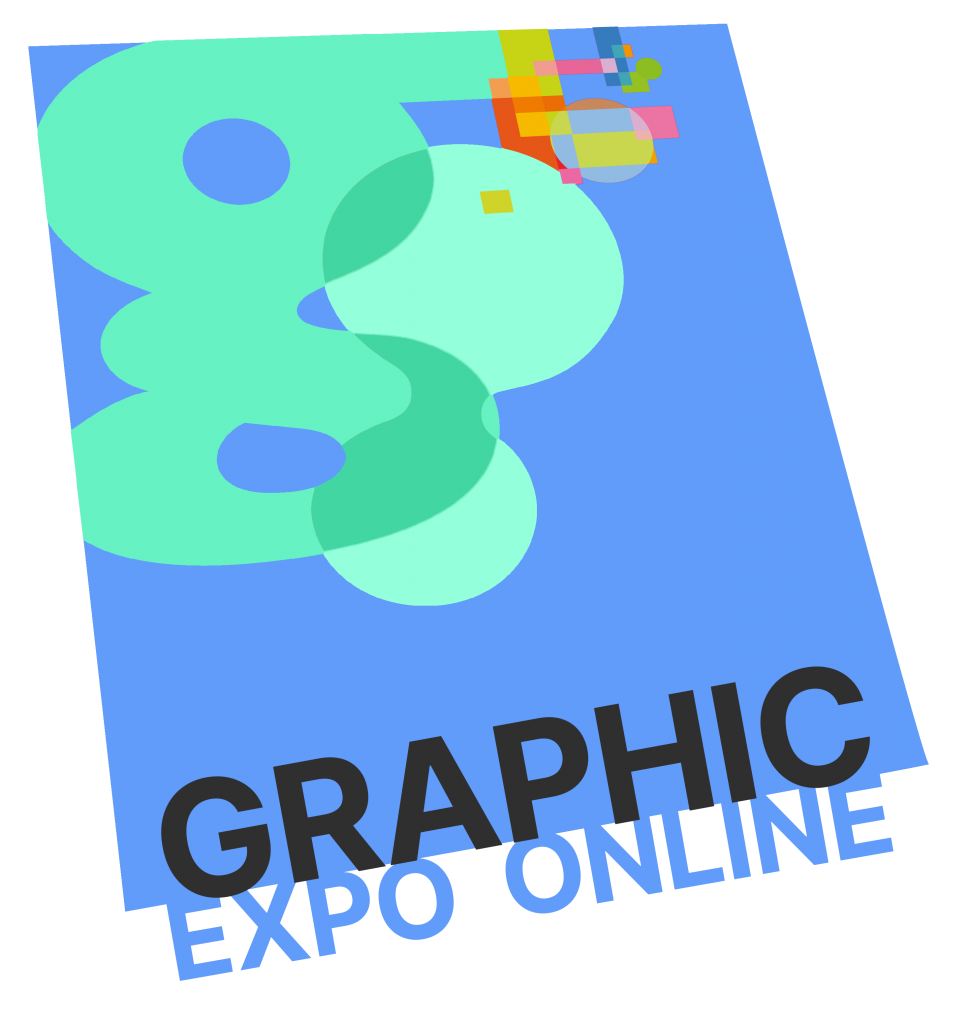 Epson L120 Ink Tank Printer | UV Dye | Pigment | Sublimation
FAST AND COST-EFFECTIVE DOCUMENT PRINTER IN A COMPACT SIZE

The Epson L120 ink tank system printer brings speedy performance with low running costs to all your personal and work projects.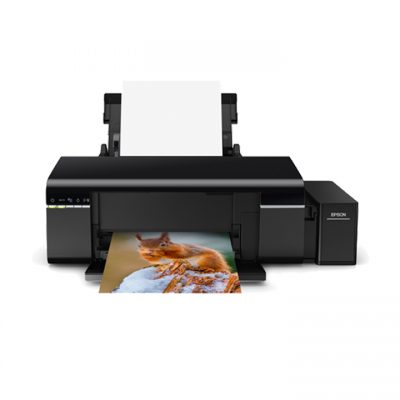 Epson L805 Wi-Fi Photo Ink Tank Printer | Uv Dye | Pigment | Sublimation
PRESENTING AFFORDABILITY IN HIGH-RESOLUTION.

The L805s integrated Wi-Fi support and expanded colour gamut of 6 inks brings you ease of printing from your mobile devices over a wireless network so you can print low-cost, lab-quality photos at your convenience.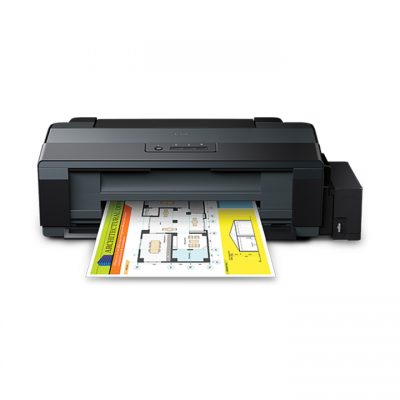 Epson L1300 A3 Ink Tank Printer | Uv Dye | Pigment | Sublimation
BREAKING NEW GROUND FOR LOW COST, HIGH VOLUME A3+ PRINTING

The Epson L1300 is the worlds first 4-colour, A3+ original ink tank system printer, bringing ultra affordability to high quality A3 document printing in a big way.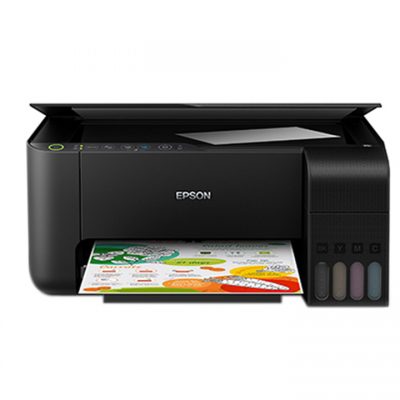 Epson EcoTank L3150 Wi-Fi All-In-One Ink Tank Printer
Save more with Epson's economical and multifunctional printing solutions for business—the EcoTank L3150—built to bring down costs, and bring up productivity. The integrated ink tank enables spill-free, error-free refilling with individual bottles that have designated nozzles. Other features include borderless 4R printing and an ultra-high yield of 7,500 coloured and 4,500 black-and-white pages. The EcoTank L3150 also delivers the convenience of wireless connectivity, allowing direct printing from smart devices.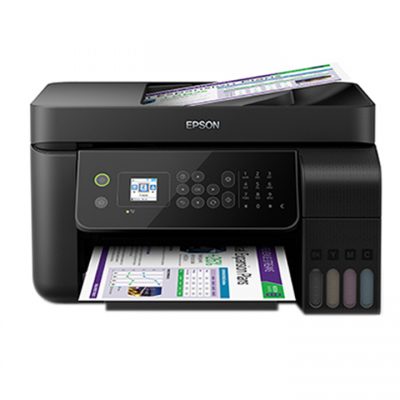 Epson L5190 Wi-Fi All-In-One Ink Tank Printer With ADF
Print, scan, copy, fax and connect with ease. The economical, multi-function EcoTank L5190 sports a variety of features that makes it the ideal printer for business. Save on printing with Epson's affordable ink bottles, designed for spill- and error-free refilling via designated nozzles on the L5190's integrated ink tanks. Enjoy a full suite of connectivity features such as Wi-Fi, Wi-Fi Direct and Ethernet. Choose the complete printing solution for business now.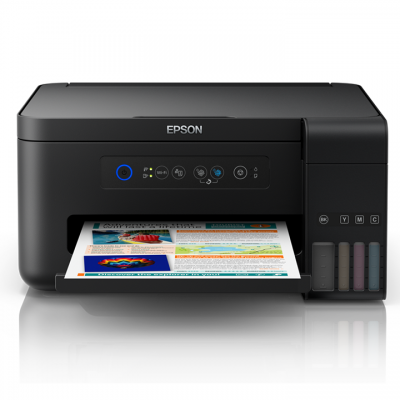 Epson L4150 Wi-Fi All-In-One Ink Tank Printer
Compact and sleek, the new tank design is integrated into the printer to allow the printer to have the smallest footprint* amongst all brands of ink tank printers that use bottled ink refills. Enjoy spill free refilling with individual bottles which have unique nozzles that fit only into their respective tanks. Remain connected with the option to print wirelessly over network or directly from your mobile devices using Wi-Fi Direct. Rejoice in exceptional print quality with the use of pigment black ink which produces water and smudge-resistant printouts.