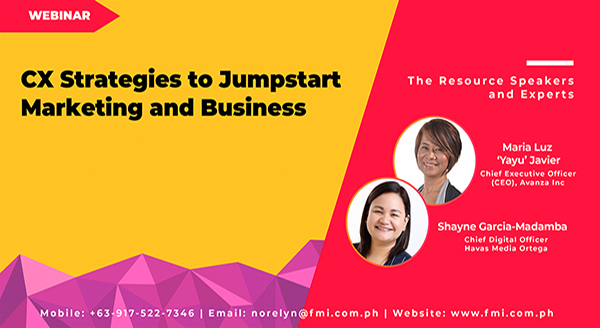 CX Strategies to Jumpstart Marketing and Business Webinar

via vid-on-demand

Introduction

How do companies re-start their marketing
and business strategies during and after the pandemic?

Learn More: https://fmi.com.ph/vid-on-demand/CX

Key Webinar Topics

1. Importance of CX as Company's Competitive Advantage
2. CX Strategies

2.1 Use omni-channel touch points
2.2 Use IMC - Integrated Marketing Communications
2.3 Work with Partners in the supply chain
2.4 Implement rewards and loyalty program
2.5 Use CRM tools for datamining
2.6 Measurement of Delight through Analytics

Q&A follows after the presentations.

Who Should Attend

CMOs, Brand Marketers, CRM Managers, CX Manager, Category Managers, CX Champions, Advertising Managers, Digital Directors, Digital Agencies, Publishers, Retailers, Media, Telcos, Content Creators, Bloggers, Business Owners,  E-Commerce Entrepreneurs, Government, Academe, Digital Marketing Service Providers and those involved in digital marketing, business and entrepreneurship.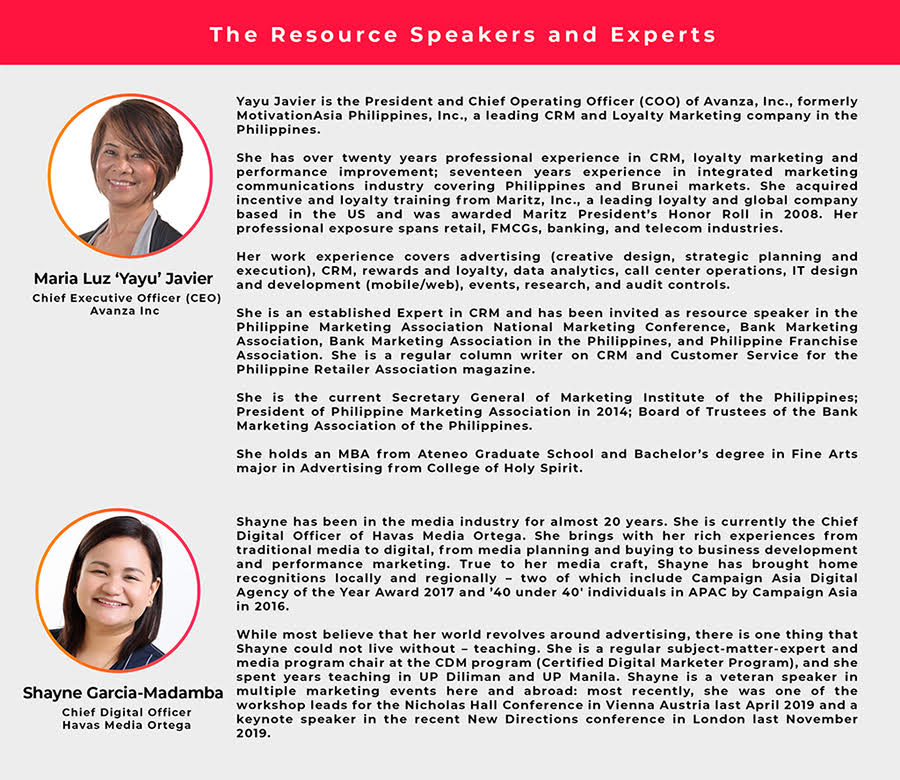 Registration Fee. Buy Now!
PHP 3,999 + VAT

Register Today! Download Now!

https://fmi.com.ph/vi-on-demand/CX

For Queries:
Call: +632-8896-0639, 0917-522-7346
Email: norelyn@fmi.com.ph
Visit website: https://www.fmi.com.ph