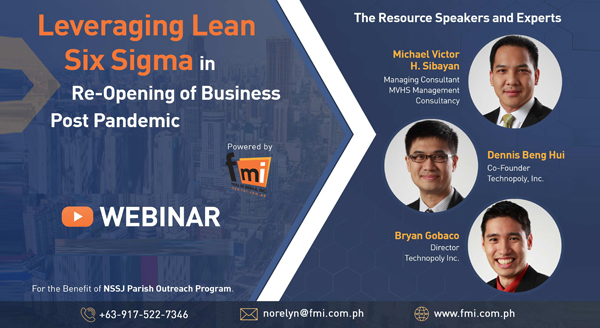 Leveraging Lean Six Sigma Webinar

via vid-on-demand

How do businesses prepare for the New Normal after lockdown? 

Learn More: https://fmi.com.ph/vid-on-demand/LSS

Key Webinar Topics

1. Using Lean Thinking in designing the New Normal Operations

2. Flattening the Curve approach in business transformation -
A Six Sigma Perspective

3. Insights during Lockdown - Leveraging on learnings to support Operational Excellence Initiatives

Q&A follows after presentations.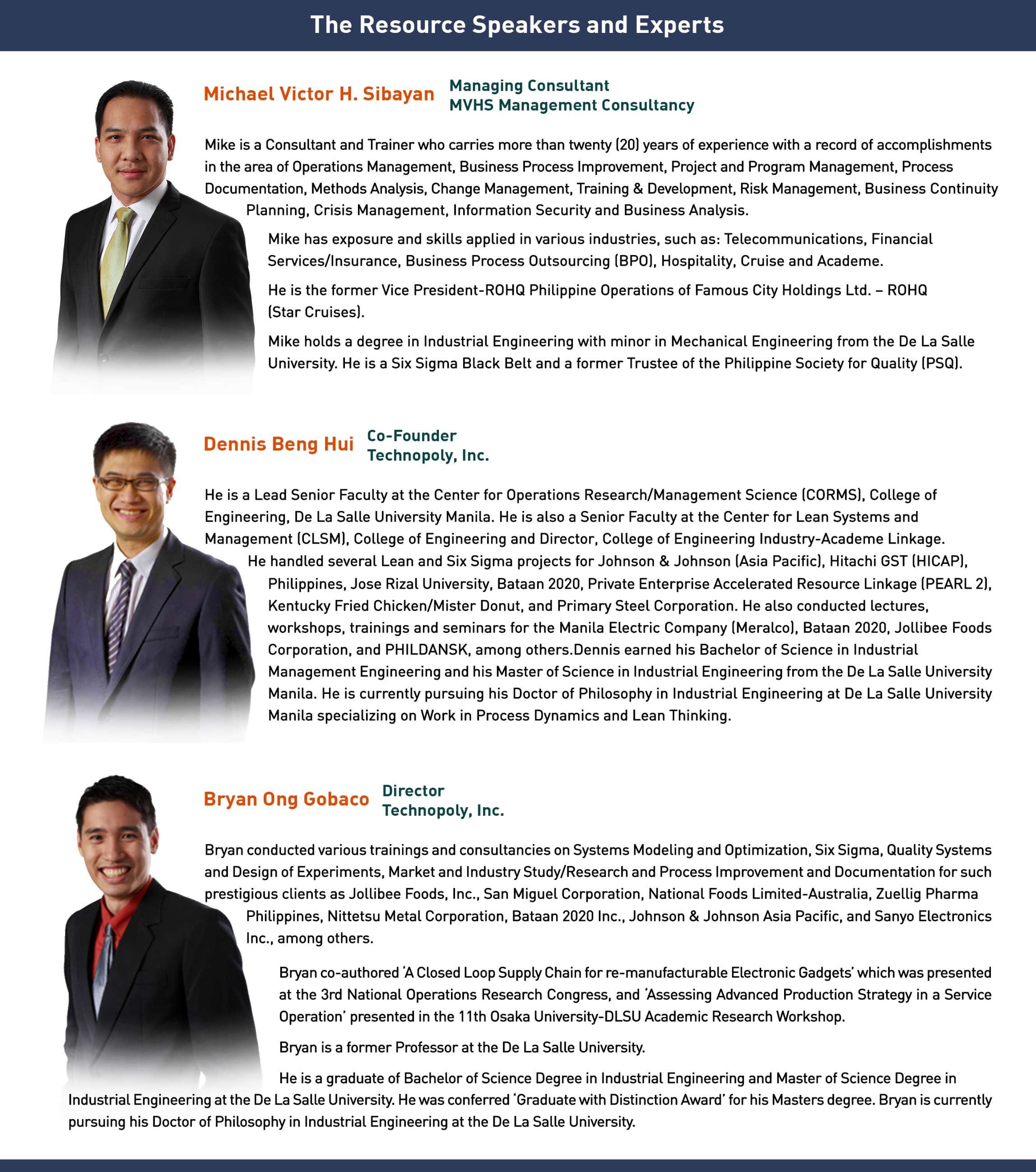 Registration Fee. Buy Now!

PHP 3,999 + VAT

https://fmi.com.ph/events/vid-on-demand/LSS