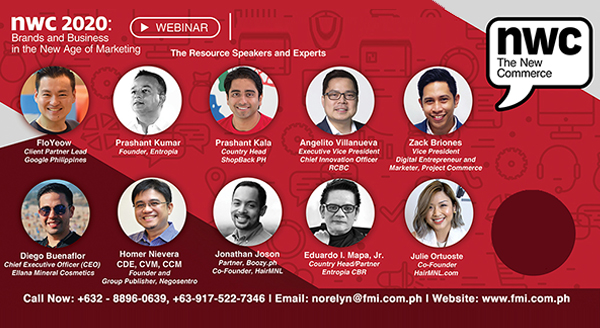 The New Commerce Webinar
Brands and Business in the New Age of Marketing
via vid-on-demand

Learn More:
https://fmi.com.ph/vid-on-demand/NWC
In 
the
 time of pandemic and 
new
 economic revolution, we are experiencing changes in production, transactions, and consumption of goods, services and technology.
We are experiencing data as a currency and as a compass.
We are experiencing marketing in 
the
 digital age of crisis.
Compelling forces changed how, when and where we shop.
Online shopping exceeded in-store sales and E-
Commerce
experienced 
the
 biggest surge recently.
Amidst these market shifts, we are compelled to thrive.
Innovation in mobile, social and search propelled E-
Commerce
further and faster in every industry.
This Zoom gathering of companies and individuals,
of players and influencers, is a step forward towards
The
New
Commerce
.
Key Webinar Topics
Defining the Age of New Commerce
1. Keynote: What is 
the
New
Commerce
?
2. Chartering 
the
 Change in E-
Commerce
 Landscape
3. How to Succeed in 
the
 E-
Commerce
 Rise
4. How Local Players and businesses are adapting?
(Panel Discussion)
Showcase New Platforms, Technologies and Experiences
1. Small is 
the
New
 Big
2. Connecting to Consumers during 
the
 Pandemic using Technologies
3. Moving Forward: What's in Store?
Who Should Attend
Businesses (Large, SMEs, Micro) on B2B, B2C, C2C, Startups, Business Owners, Entrepreneurs, CMOs, Marketers, Payment Solution Providers/Gateway, Fulfillment and Logistics Providers, Content Providers, Digital Marketers, Brand and Category Managers, Digital 
Commerce
 Service Providers (web developers/design, hosting, etc.), Publishers, Media, Bloggers, Government, and those involved in digital transformation/future proofing their businesses.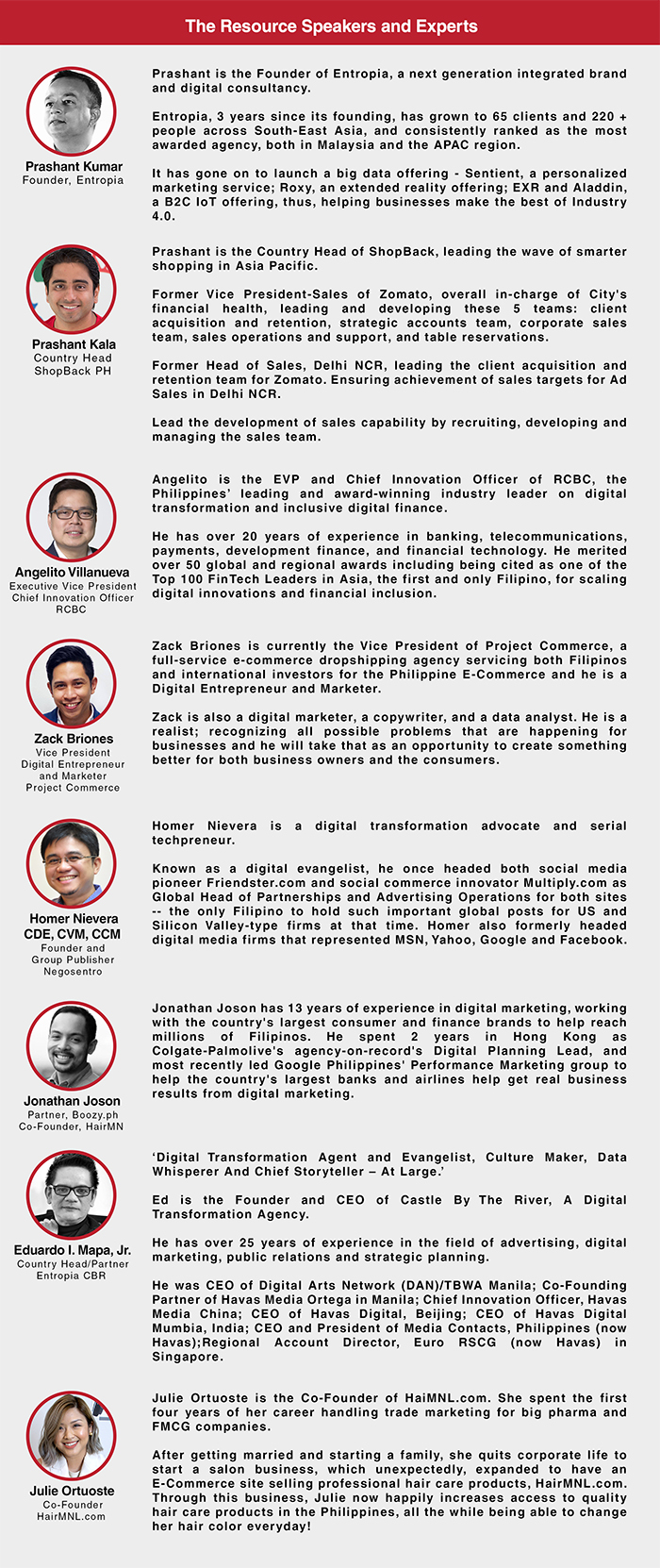 Registration Fee. Buy Now!

PHP 3,999 + VAT

Register Today!

https://fmi.com.ph/vid-on-demand/NWC

For inquiries:

Call: +632-8896-0639, 0917-522-7346
Email: norelyn@fmi.com.ph
Visit Website: www.fmi.com.ph

Stay updated on all our learning events!
Follow the Fiera de Manila, Inc.
Facebook Page: https://www.facebook.com/fierademanila